Chicago Janitorial Cleaning Services
Providing Janitorial Cleaning Services for a Safe,
Clean, and Healthy Facility
Anchor World Services was built on a strong foundation of quality and reliable professional-grade janitorial cleaning services. Our employees are carefully screened and thoroughly trained, so you can rest assured your facility is in safe hands. By choosing us for your janitorial cleaning needs, you can focus on your day-to-day operation while we take care of keeping your surrounding area clean and welcoming. Our highly trained professionals utilize:
Anchor World Services is equipped with state-of-the-art janitorial equipment, allowing us to deliver efficient and effective cleaning solutions. With our advanced tools and technology, we ensure optimal results and a pristine environment for our clients, surpassing industry standards with our commitment to excellence.
Eco-Friendly Cleaning Products
Anchor World Services is dedicated to eco-conscious practices and exclusively employs eco-friendly janitorial cleaning products. By utilizing environmentally safe and sustainable solutions, we ensure a healthier and greener cleaning process that aligns with our commitment to preserving the environment.
Efficient Cleaning Techniques
At Anchor World Services, we employ efficient janitorial cleaning techniques to deliver exceptional results in a timely manner. Our skilled team utilizes streamlined methods and innovative approaches to ensure optimal efficiency without compromising on the quality of our cleaning services.
Janitorial Cleaning Options
At Anchor World Services, we specialize in providing the highest-quality janitorial cleaning solutions for a wide variety of properties throughout the Chicago area. With our professional services, you can enjoy a spotless and hygienic environment that not only impresses your visitors but also promotes the well-being of your employees:
Janitorial Cleaning Sectors
At Anchor World Services, we understand the importance of maintaining a clean and tidy workplace, and that's why we go above and beyond to deliver comprehensive cleaning solutions tailored to your specific needs. Whether you run an office building, school, healthcare facility, warehouse, or more, our team of dedicated cleaning experts is here to ensure your spaces are clean, sanitized, and presentable.
Not all offices are created equal. We make sure that your office is consistently clean by taking care of all your commercial janitorial cleaning needs with exceptional attention to detail. We are committed to maintaining your office and keeping your space beautiful, fresh, spotless and undeniably clean.
Industrial and manufacturing facilities present a unique set of challenges that require specific disinfecting and janitorial cleaning methods. We will work with you to ensure your facility receives the care it requires with industrial janitorial cleaning services to keep your workplace safe and functional.
Medical Offices & Hospitals
Our experienced staff is highly trained in the disinfecting and cleaning of medical, surgical, and hospital facilities with products and processes that will keep your patients, and staff protected from germs. With thorough janitorial cleaning, your facility will be able to focus on providing the best care to your patients.
No matter what level of education you are providing, we ensure a deep clean of classrooms, hallways, bathrooms and other common areas to protect your students and staff.  From preschools to universities, and everything in between we understand your specific janitorial cleaning needs and provide solutions that keep your environment safe for learning.
Construction sites need special janitorial cleaning to remove dust and debris, and we are able to provide a deep, thorough cleaning whether your facility underwent a remodel or was just built from the ground up. We will work with your schedule to complete the cleaning with a specific focus on safety for your employees and ours.
We know that the health and safety of your employees is a top priority for you. It's a top priority for us as well, which is why we want to know if there's a special service you need that we can help with. We will custom tailor a plan that fits your needs.
WHAT OUR CLIENTS ARE SAYING
"Working with Anchor World Services has been an absolute game-changer for my property. Their expertise and dedication to excellence have made them an invaluable partner. I highly recommend Anchor World Services to any property manager looking for a reliable and comprehensive cleaning solution.
"Anchor World Services has consistently demonstrated their commitment to excellence in every aspect of their services. From the initial consultation to ongoing support, their team has been attentive, responsive, and highly professional. They deliver on their promises, meet deadlines, and proactively address any concerns that arise. Their clear and transparent communication has been instrumental in fostering a strong and trusting partnership."
"Anchor World Services has consistently gone above and beyond to meet and exceed our facility management needs. From day one, their team demonstrated exceptional professionalism and expertise. Their comprehensive range of services, including emergency cleaning, janitorial services, and maintenance, has been invaluable in keeping our facilities running smoothly. I wholeheartedly recommend Anchor World Services to any Facilities Manager!"
Trusted by Industry Leading Clients: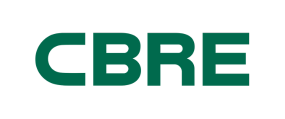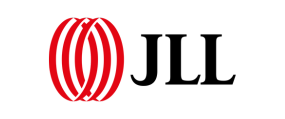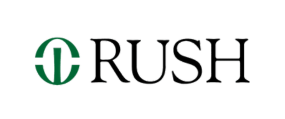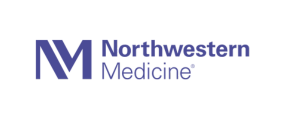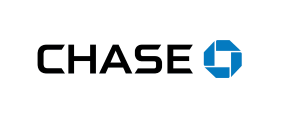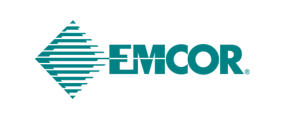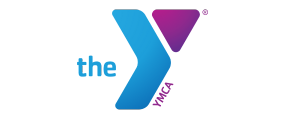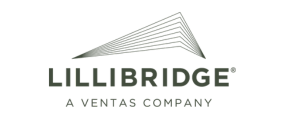 Contact Us for
Janitorial Cleaning
At Anchor World Services, janitorial cleaning is the foundational service that has driven us forward for over a century. We understand that different properties require different levels of care and attention.
No matter what your unique cleaning needs are, we are happy to assist. If your facility has unique cleaning needs that you don't see mentioned, one of our courteous professionals can help tailor a solution for your individual needs.
Contact us today to get started and create a spotless, healthy environment at your property!